I dream of a day when I can enjoy a hot cup of green tea coupled with self-baked pastries or dim sum.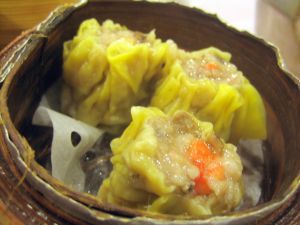 Ever since the internship, I've wanted to learn to bake pastries/prepare dimsum. Audit work was boring so I indulged in 'snacks' like xiao long bao, shen jian bao or portugese egg tarts. Wouldn't it be cheaper if I could make them myself?
Today, the opportunity presented itself to me. The lady at the bakery nearby asked if I knew of anyone who would want to work part-time. The pay ranges from S$3 to S$4. Working hour begins at 6.30 am and I think it lasts for more than 8 hours.
I have three options.
Commit to the working hours and learn to bake pastries while being paid for it
Find recipes online and try out baking on my own
Go for a dim sum course
Honestly, I find it a waste of time to commit more than 1 week of my time to work. If you were me, what would you choose?
Send me a reply via Twitter (type in @logish before you reply) or the comment box.
Logen L.